About Ed Payne Dodge Chrysler Jeep Ram
 
Great testimonial from happy customers!

Why Buy From Ed Payne Chrysler Dodge Jeep Ram
Thoughtful Amenities
Whether you are waiting for your vehicle to get serviced, picking up a part for your vehicle, or stopping by to check out a new vehicle for yourself, we offer a wide range of amenities to enhance your experience here! Come by, look around and check what we can offer you!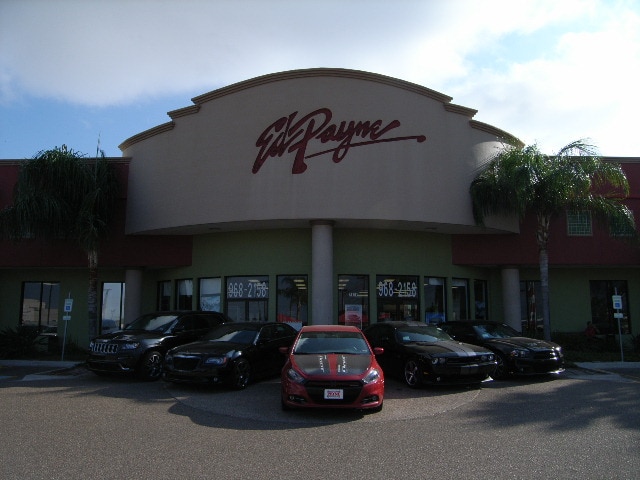 Online shopping for a vehicle is effortless and fun. Checking out options, playing with colors and interiors--easy. Its the financing and process of it all that can be strenuous at times. Let Ed Payne Chrysler Dodge Jeep Ram take all the work off your hands.
Our customer service is a 5-star rating on Google and is proven so by all the wonderful customer testimonials we receive. Ed Payne Chrysler Dodge Jeep Ram has been in business for over 60 years and counting and we will continuously strive to get better at what we do.
Ed Payne Chrysler Dodge Jeep Ram believes that an efficient but friendly service center is crucial to any dealership and that is why we take pride in ensuring that. We have a dedicated lane to oil changes to keep things running smoothly as well as keeping the service drive open for customers.
Making and keeping people happy is what our business is all about. Come visit us and let us help you on your shopping journey.